Advancement Opportunities in VC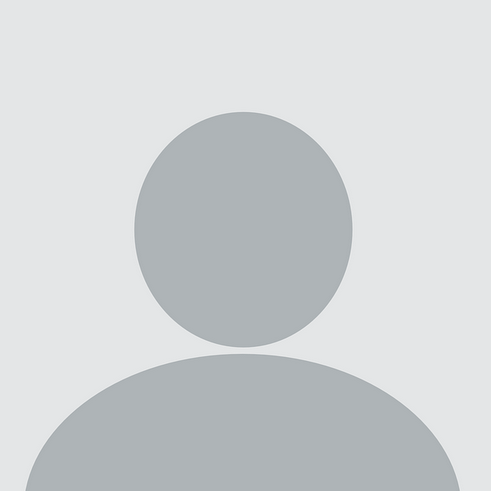 2 mons ago
In the ever-evolving world of finance, one area that has garnered increasing attention is venture capital (VC). Venture capital firms play a crucial role in nurturing and funding innovative startups, thereby contributing to economic growth. For those looking to make their mark in this dynamic industry, venture capital trainee opportunities offer an exciting entry point. This article will explore the various facets of a career in venture capital, from career growth in venture capital to understanding the venture capital career path and the importance of venture capital networking and mentorship.
The Role of a Venture Capital Trainee
Understanding the Basics
Venture capital trainees are the foot soldiers of the VC world. They are the individuals who roll up their sleeves, dive into the trenches, and learn the ropes of the industry from the ground up. If you're considering a career in venture capital, starting as a trainee can be an excellent choice.
Learning the Ropes
As a venture capital trainee, you'll get hands-on experience in deal sourcing, due diligence, and portfolio management. This phase is akin to an intensive crash course in VC, where you'll learn about the intricacies of identifying potential investment opportunities and assessing their viability.
Responsibilities and Skill Development
While the exact responsibilities can vary from one firm to another, trainees often engage in market research, financial analysis, and assisting senior team members in deal execution. This phase is instrumental in honing analytical and critical thinking skills, which are essential in the VC field.
Mentorship and Networking
One of the most significant advantages of starting as a venture capital trainee is the mentorship and networking opportunities. Seasoned professionals in the firm can provide invaluable guidance and insights, helping you grow both personally and professionally. Building a robust network within the VC community is also vital for long-term success.
Building a Foundation for Success
Educational Background and Qualifications
A strong educational background is essential for landing a venture capital trainee position. Most firms prefer candidates with a bachelor's degree in finance, business, economics, or a related field. Some may even require a master's degree for senior roles. Additionally, certifications like the Chartered Financial Analyst (CFA) designation can enhance your credentials.
Relevant Internships and Experience
Prior experience in related fields, such as investment banking, private equity, or consulting, can give you a competitive edge when applying for venture capital trainee opportunities. These experiences demonstrate your commitment to the industry and provide a foundation for understanding startup dynamics.
Developing a Strong Analytical Skillset
Analytical skills are the lifeblood of venture capital. Trainees must become proficient in assessing financial statements, market trends, and the competitive landscape. Continuous learning and practice are key to developing and maintaining these skills.
Staying Updated on Industry Trends
The VC landscape is constantly evolving, with new technologies and industries emerging regularly. Staying updated on these trends is crucial for making informed investment decisions. Reading industry publications, attending conferences, and participating in online communities can help you stay ahead of the curve.
Navigating the VC Ecosystem
Different Stages of Venture Capital
Venture capital operates across various stages of a startup's lifecycle. These stages include seed funding, early-stage, growth-stage, and late-stage investing. Trainees often get exposure to all these stages, providing a comprehensive understanding of the VC ecosystem.
Investment Sourcing and Due Diligence
Identifying promising startups and conducting due diligence are core responsibilities in venture capital. Trainees learn how to evaluate business models, assess market potential, and perform risk analysis. This skillset is invaluable when seeking investment opportunities.
Building Relationships with Startups
VC is not just about numbers; it's about people. Building relationships with founders and startup teams is essential for successful investing. Trainees have the chance to interact with entrepreneurs, understand their vision, and assess their ability to execute.
Evaluating Investment Opportunities
Ultimately, venture capital trainees contribute to the decision-making process of whether to invest in a particular startup or not. This involves presenting findings and recommendations to senior team members, giving trainees a taste of the high-stakes nature of VC.
4. Advancement Paths in VC
Associate Roles and Responsibilities
As venture capital trainees gain experience and prove their capabilities, they often transition into associate roles. Associates take on more significant responsibilities, including leading due diligence efforts, negotiating terms, and managing portfolio companies. This step is a significant milestone in a VC career.
Senior Positions and Increased Influence
With years of successful investing and a track record of contributing to a firm's growth, VC professionals can climb the ranks to senior positions. These roles come with greater influence in decision-making and the opportunity to shape the firm's investment strategy.
Becoming a Partner or Principal
The pinnacle of a venture capital career is reaching the status of partner or principal. Partners are responsible for raising funds, setting investment strategies, and overseeing the entire operation of the firm. It's a position that demands not only exceptional investment acumen but also strong leadership and networking skills.
Exploring Alternative Career Tracks in VC
Venture capital offers a wide array of career paths beyond traditional investing roles. Professionals can explore opportunities in venture capital consulting, fund management, or even launching their startups. These alternative tracks provide a fresh perspective on the VC industry and can be immensely rewarding.
In conclusion, a career in venture capital offers a unique blend of financial expertise, entrepreneurial exposure, and networking opportunities. Venture capital trainee opportunities serve as a launchpad for individuals seeking to make their mark in this exciting field. As you embark on your journey, remember the importance of continuous learning, mentorship, and networking to advance your career.
The employment landscape in the field of banking and finance is fast changing and moving. This creates challenges and opportunities that can be difficult to navigate. The good news is Quill Capital Partners is here to help you take an active, ongoing responsibility of building your skills and experience to drive your career success. Avail of our services at Quill Capital Partners today, and gain in-demand skills and experience that will lead you into a rewarding banking and finance career. Your future in venture capital awaits!