Graduate Programs in Finance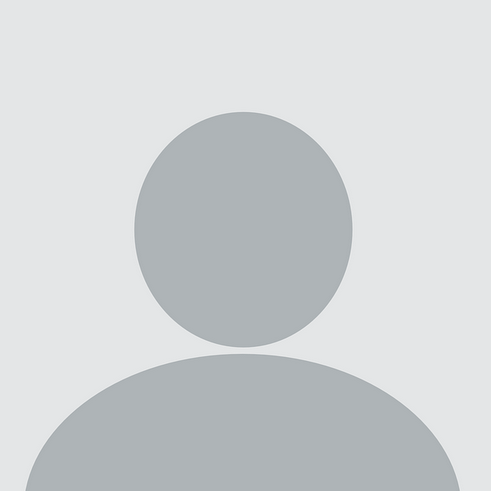 2 mons ago
In the dynamic world of finance, staying ahead of the curve is essential. Whether you're looking to enhance your financial acumen, explore new career opportunities, or differentiate yourself in the competitive job market, finance graduate programs offer a pathway to success. In this comprehensive guide, we'll delve into the world of finance graduate programs, their types, benefits, and how to choose the right one for your aspirations.
Overview of Graduate Programs in Finance
Definition and Importance of Finance Graduate Programs
Finance graduate programs are educational avenues designed to equip individuals with advanced knowledge and skills in the field of finance. They play a pivotal role in preparing students for the multifaceted challenges of the finance industry, including investment analysis, risk management, financial planning, and more.
Finance education is the cornerstone of a prosperous career in banking and finance. These programs bridge the gap between theoretical knowledge and practical application, fostering professionals who are capable of making informed financial decisions in a complex and ever-changing economic landscape.
Brief History and Evolution of Finance Education
The roots of finance education can be traced back to the establishment of the first business schools in the late 19th century. As the financial world grew more complex, the need for specialized training in finance became evident. This led to the emergence of dedicated finance programs within business schools.
Over the years, finance graduate programs have evolved in response to the evolving financial markets. The curriculum has adapted to include emerging topics like fintech, sustainable finance, and data analytics. Today, finance education remains as relevant as ever, preparing students to navigate the intricate web of global finance.
Current Relevance in the Finance Industry
In a world characterized by financial innovation and globalization, the finance industry is constantly evolving. Finance graduate programs are instrumental in ensuring that professionals stay current with industry trends, regulations, and best practices. They also serve as a means for individuals from various backgrounds to enter the finance sector.
Finance graduate programs help students develop a deep understanding of financial concepts and the ability to apply them in real-world scenarios. This knowledge is indispensable for roles such as financial analysts, investment bankers, portfolio managers, and financial consultants.
Exploring the Diversity of Finance Graduate Programs
Finance graduate programs come in various forms, catering to different career goals and backgrounds. Let's explore some of the most common types:
Types of Finance Graduate Programs
Master of Finance (MFin) Programs
Masters in finance programs are designed for individuals who wish to specialize exclusively in finance. These programs typically provide a rigorous curriculum that covers topics like financial modeling, corporate finance, derivatives, and risk management. MFin degrees are highly regarded in the finance industry and are often pursued by recent graduates and early-career professionals.
Master of Business Administration (MBA) with a Finance Specialization
For those seeking a broader understanding of business with a finance focus, an MBA finance specialization is an excellent choice. MBA programs offer a well-rounded education in management, strategy, and leadership, while the finance specialization allows students to delve into finance-related subjects. This is ideal for professionals who aspire to leadership roles that require a comprehensive understanding of business operations and finance.
Master of Science in Finance (MSF) Degrees
Master of Science in Finance degrees are tailored for individuals who want a specialized education in finance but prefer a shorter program compared to an MBA. MSF programs emphasize quantitative skills and financial analysis, making graduates well-suited for roles in investment banking, asset management, and financial consulting.
Doctorate Programs in Finance (Ph.D.)
Doctorate in finance programs are designed for those who aspire to become academics, researchers, or industry experts. These programs are highly research-oriented and require students to complete a dissertation. A Ph.D. in finance can open doors to professorships, senior research positions, and leadership roles in the finance sector.
Key Benefits of Pursuing a Finance Graduate Program
Skill Enhancement: In-Depth Financial Knowledge and Expertise
One of the primary benefits of enrolling in finance graduate programs is the opportunity to deepen your financial knowledge and expertise. These programs provide a structured curriculum that covers advanced topics, enabling students to grasp complex financial concepts and apply them in practical scenarios.
Whether you're learning about options pricing models or studying the intricacies of international finance, a finance graduate program equips you with the skills necessary to excel in the industry.
Career Opportunities: Expanding Job Prospects in Finance
The finance sector offers a wide range of career opportunities, from investment banking to financial planning. A finance graduate program not only equips you with the necessary skills but also opens doors to a broader spectrum of job prospects.
Employers often prioritize candidates with advanced degrees in finance, recognizing that these individuals have undergone rigorous training and are well-prepared for the demands of the industry. Pursuing a graduate program in finance can be a strategic move to enhance your career and access higher-paying roles.
Networking Opportunities: Building Connections in the Industry
Networking is an integral part of career development, especially in finance. Finance graduate programs provide a unique opportunity to connect with professors, classmates, and industry professionals. These connections can be invaluable when seeking job opportunities, mentorship, or partnerships in the finance sector.
Many graduate programs also organize networking events, career fairs, and alumni associations to facilitate networking. Building a strong professional network during your graduate studies can pay dividends throughout your career.
Competitive Advantage: Differentiating Yourself in the Job Market
In a competitive job market, having a finance graduate degree can set you apart from other candidates. It demonstrates your commitment to the field and your dedication to acquiring advanced knowledge. Employers often view graduate degrees as a sign of a candidate's readiness to take on challenging roles and contribute effectively to their organizations.
Additionally, graduate programs often include practical components, such as internships or real-world projects, that allow you to gain hands-on experience. This practical experience further enhances your marketability.
How to Choose the Right Finance Graduate Program
Choosing the right finance graduate program is a crucial decision that should align with your career goals, learning style, and personal preferences. Here are some factors to consider:
Identifying Personal Career Goals and Objectives
Start by reflecting on your career goals and objectives. What specific role in finance are you interested in? Do you prefer a program that focuses exclusively on finance, or are you looking for a broader business education? Your career aspirations should guide your choice of program.
Accreditation and Ranking of Programs
Accreditation ensures that a program meets certain educational standards and is recognized by employers. Look for programs accredited by reputable organizations in your country. Additionally, consider the program's ranking within the finance education landscape. Higher-ranked programs often have stronger alumni networks and better access to career opportunities.
Curriculum and Course Offerings
Review the curriculum of the program to ensure it covers the topics and areas of finance that align with your interests and career goals. Some programs may have specializations or electives that allow you to tailor your education to your specific needs.
Location and Proximity to Financial Hubs
Consider the program's location and how it may impact your career opportunities. Programs located near major financial centers like New York City, London, or Hong Kong may offer easier access to internships, networking events, and job opportunities in the finance industry.
In conclusion, finance graduate programs are the gateway to a successful career in banking and finance. They provide the knowledge, skills, and networking opportunities necessary to thrive in this ever-evolving field. To accelerate your learning and career success in finance, consider enrolling in a finance graduate program.
Accelerate Your Learning and Career Success with Quill Capital Partners
Quill Capital Partners is your ally in taking your learning to the next level so you can be prepared for a successful career in banking and finance. In-demand skills and experience are best learned by doing and with the guidance of subject matter experts. That is why we bring you immersive, project-based mentorship programs led by seasoned professionals–some from globally renowned companies.
Receive immersive, project-oriented mentoring that will lead you to success. Don't miss out on the opportunity to excel in finance. Take the first step towards a brighter future by exploring the services offered by Quill Capital Partners today. Your journey to financial expertise starts here.